About Us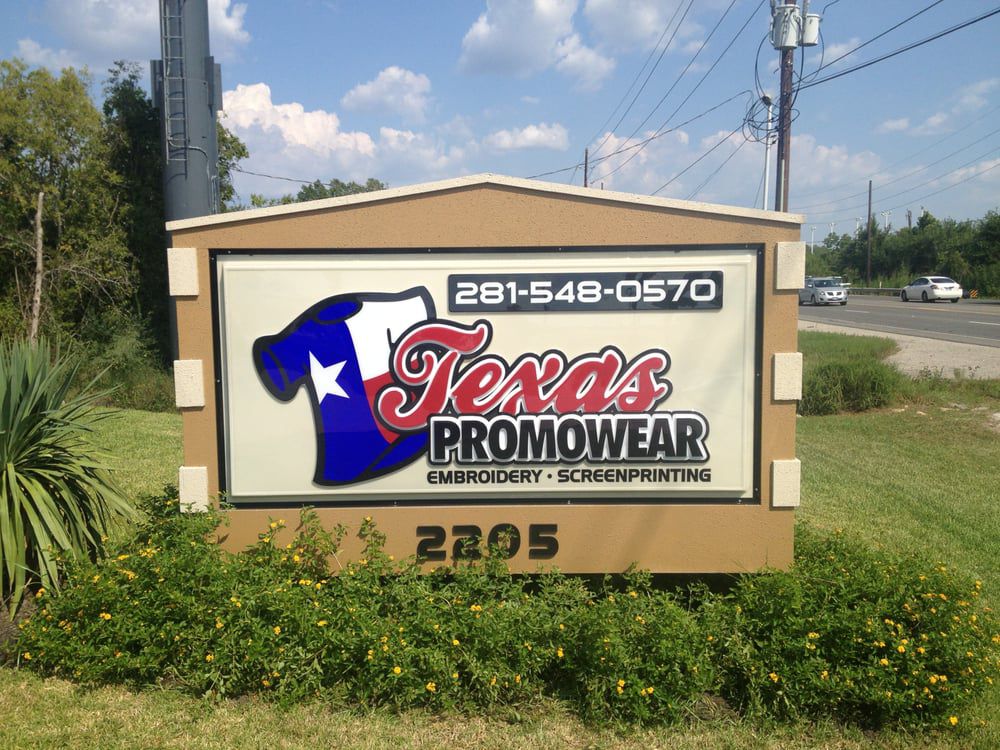 YOUR SOURCE FOR PROMOTIONAL SOLUTIONS
Marketing specialists will tell you that image is everything. And this doesn't just apply to big corporations. It's relevant to small businesses, fundraising causes and even individuals. When you need your brand or personality represented clearly and attractively, you need the peerless image applications offered by Texas Promowear. Based in Humble, TX, we are a locally owned screen printer and embroidery service offering in-house graphic designers to bring your ideas to life.
COME TO THE IMAGE EXPERTS
We are your brand and image experts. Our staff is dedicated to helping customers with all of their promotional garment needs, from answering all questions, providing professional suggestions and creating custom designs. After all, it's your image – and the work we do for you, is ours! That's why we work hard to maintain the highest standards of excellence so that you get nothing but beautiful, eye-catching results!
STOP BY OR CALL TODAY!
The team at Texas Promowear is ready to help you with ideas for your next project. No matter if you need customized medical wear, uniforms, hats or t-shirts, you can count on our fast turnaround times and high quality printing and embroidery. Stop by our location or call today.
NEWS FLASH
Texas Promowear is now a full line Richardson Cap Dealer! Have you seen the latest corporate styles offered by Richardson Cap? Along with all the most popular team styles that are available, Richardson Cap has launched many new styles that are very popular in the casual and business headwear markets. Check out the new styles by browsing our products here available on our products page.
GET NOTICED!
See why so many of the country's top brands come to us for their garment printing and embroidery needs. We distribute for a number of major companies, including Adidas, Nike, Ping, Richardson Cap, Dri-Duck, Dickies Medical and many more. Contact us today to learn more or to place your customized garment order.